Customize
Navigation Bar
The Navigation Bar allows you to add quick launch buttons to make switching between (or launching) applications easier. To customize the bar go to the settings screen and click the item "Navigation Bar". You can add up to two quick launch buttons to the navigation bar.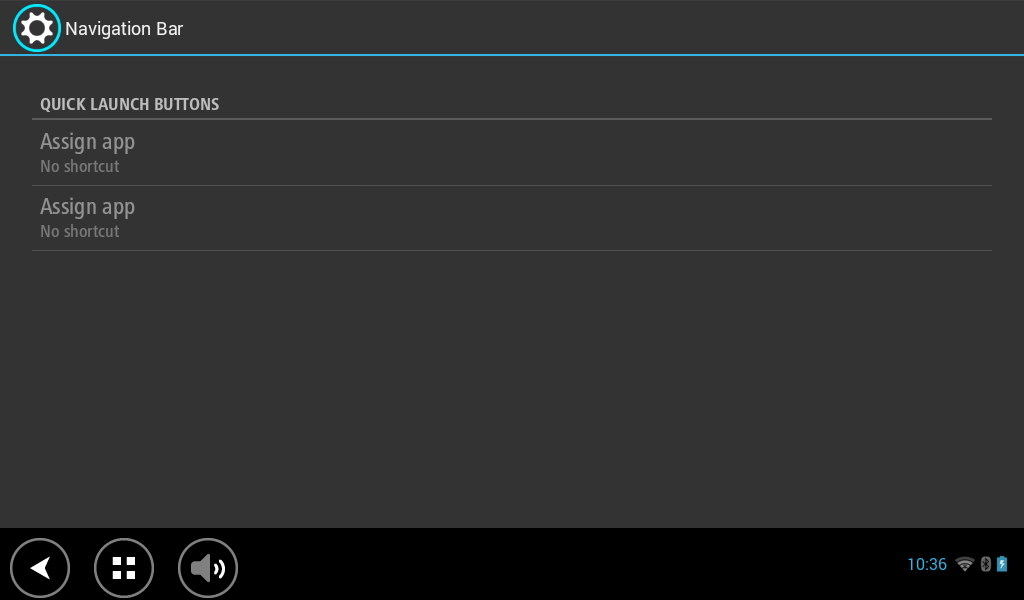 Select "Assign app" and a list of the applications available on the system will appear: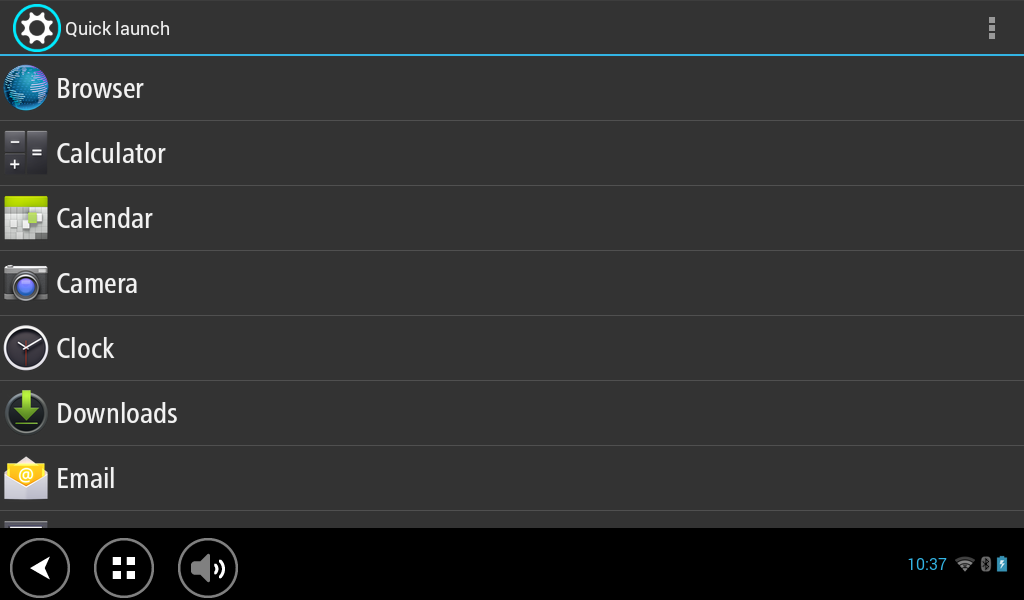 Select the desired app and it will appear in the Navigation Bar. To delete previous quick launch items long press the button you used to assign the app in the Navigation Bar settings screen.