How do I import tracks into TomTom Bridge?
Detailed question:
How do I import tracks into TomTom Bridge, so I can use them for standard routing?
Importing tracks can be useful if you want a route that covers the same roads, such as a fixed bus route.
You can push the routes to the device programmatically, but to quickly demonstrate the feature, you can simply copy a track to TomTom Bridge by connecting it to your pc via usb and copy the file to the root of the device, where it will be easy to find. Next, you share the file with the navigation application via a file browser, after which it should become available as a pre-set route in 'My Routes' in the main menu of the navigation.
In order to be able to do this, you need to have a file browser installed on TomTom Bridge. A good free example is the 'open intents' browser, 'org.openintents.filemanager_2.0.5.apk'
https://play.google.com/store/apps/details?id=org.openintents.filemanager&hl=en
Open the application, and browse to the location of the file (if you just copied to the 'root' of the device memory, you can simply scroll down and you should find the file there: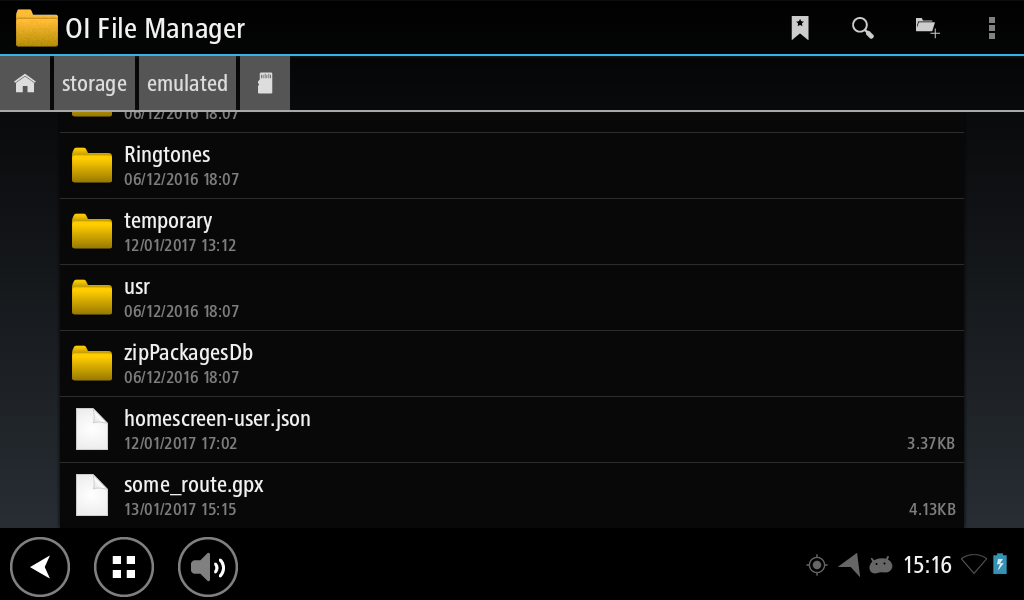 If you long-press on the file you want to import as a route, the options become available to you. Select the 'arrow'-button  in the top right corner. This will bring up a pop-up screen where you are given the option to share the file with a number of applications (usually 'Navigation' or 'Bluetooth'). The TomTom navigation will be one of them: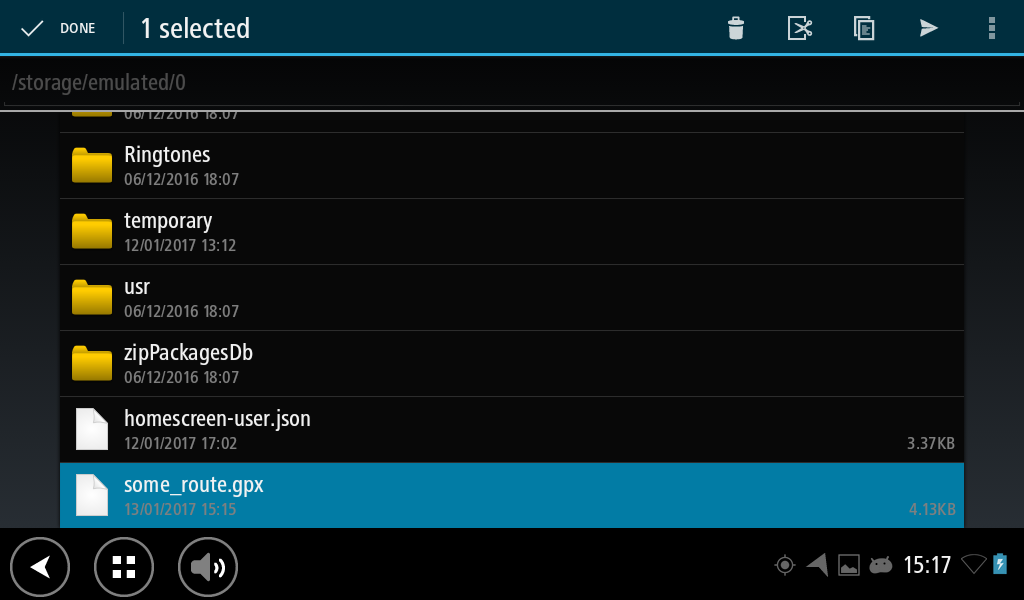 After selecting the 'import into navigation' option, you should see a dialogue informing you that the file is being imported, after which you should see the following message: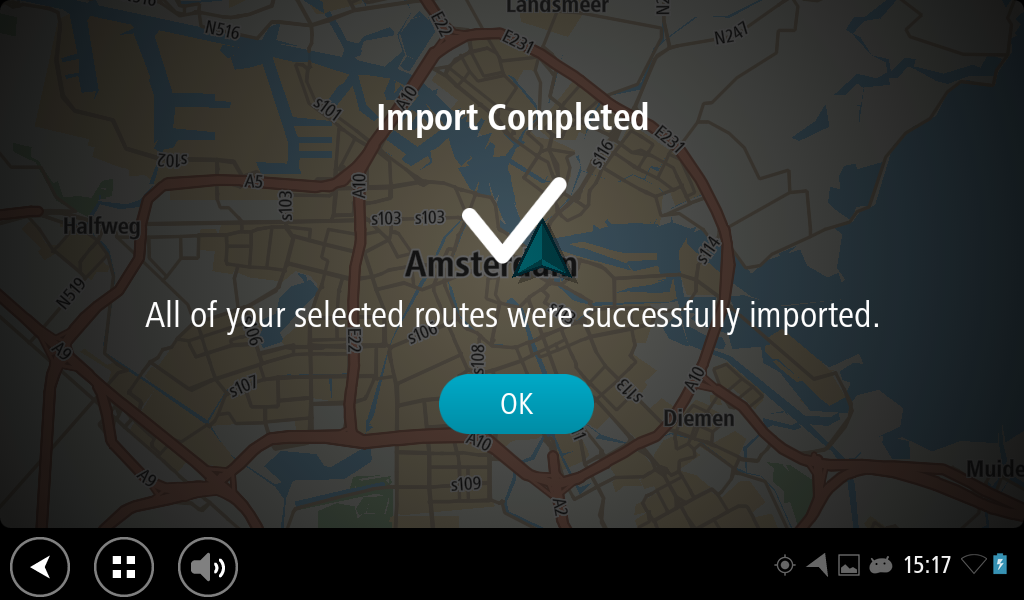 This means the file is now available from the navigation menu under the section 'my routes'.