Rescue device
On rare occasions the TomTom BRIDGE software can become corrupted.
This state is recognizable either by a red LED on Bridge Hub devices or the symbol below that appears on the screen for Bridge Terminal/Hub with an HDMI screen attached: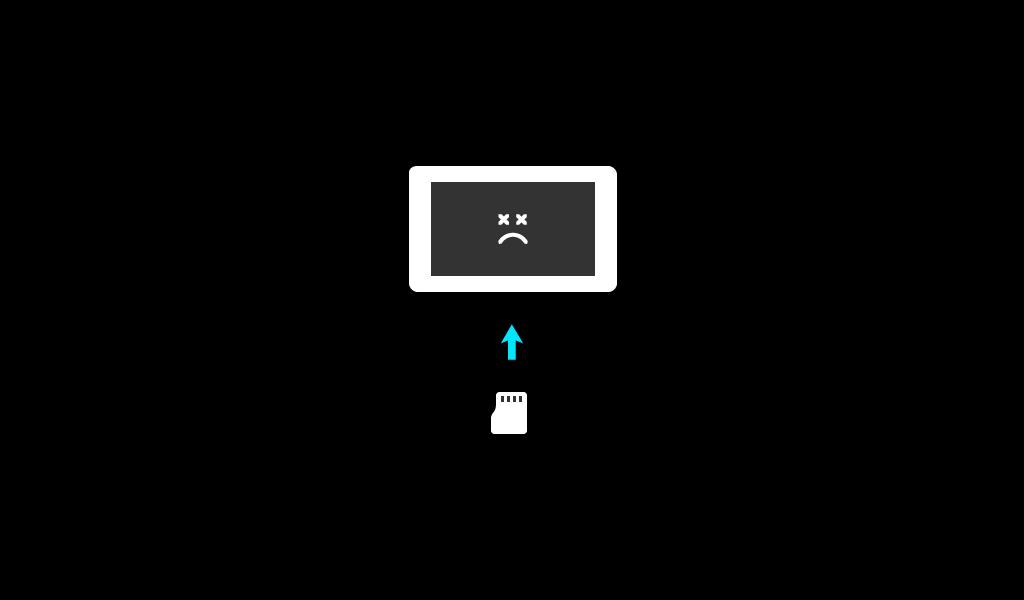 In order to recover a device which is in this state, you need to have the rescue.img file saved on an SD card or USB drive to be used to recover the device.
To get this file, download the correct package according to your region and previously installed Android version (Jelly Bean 4.3 or Marshmallow 6.0.1), unzip it and save the targeted file on your storage media of choice. The packages can be found at Release notes
If you are unsure about the previously installed Android version, you can save two rescue images. To do this, save the Jelly Bean 4.3 image as described above and save the Marshmallow 6.0.1 file as rescue6.img. Depening upon the previously installed Android version one of the two images will be used.
Then insert the SD card or USB drive into the device. You will see a yellow LED on Bridge Hub or the following graphic on your screen: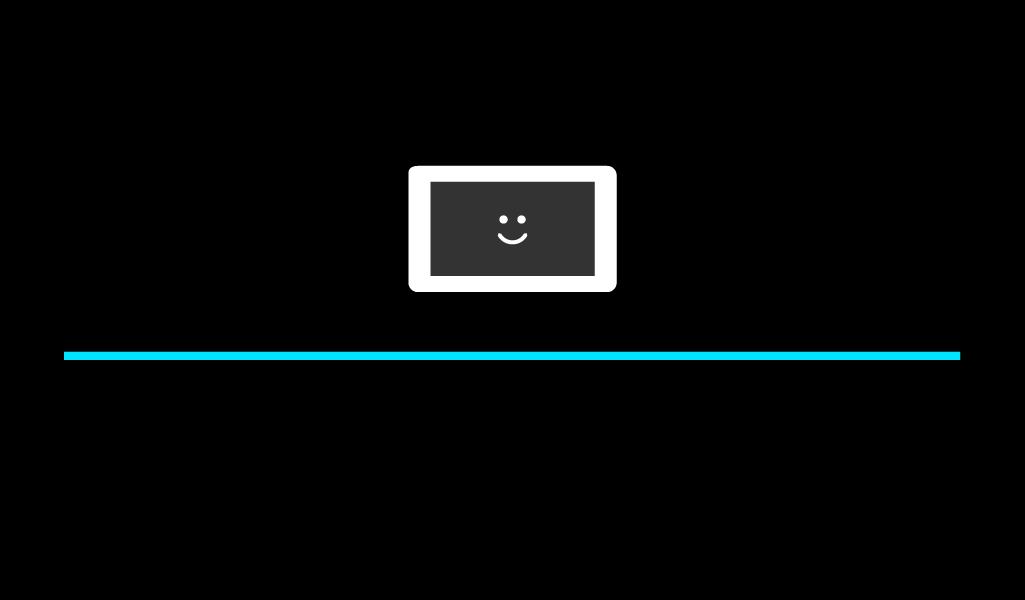 Once the boot is finished, start Software update and the device is ready to be used.
In case of any issues you will see this screen or a red LED: This could be the result of multiple problems:
There is no rescue.img located on the sd card or it cannot be read.
The rescue image is not supported for your device, you will receive this error: "E: Can't rescue device, unsupported rescue image for OJ device. Installation aborted."
The rescue image version does not match the Android Version previously installed, you will receive this error: "Installation aborted." or "Incompatible rescue file.".
In some rare cases the device flash may become corrupted in such a way that the device is unable to boot. When this happens the following boot image will be seen during the boot process: Factory reset device from recovery.
Factory reset from recovery is not normally possible in order to protect against end user factory resetting a device and rendering it unusable. There are cases where this can be helpful, however - for example when a screen lock has been set and forgotten. In these cases we can allow a factory reset from recovery. For this a special reset.img must be requested from the TomTom Bridge team. In order to factory reset a device from recovery:
List the MUIDs of the devices you would like to factory reset in a CSV file.
Contact the Bridge team and send them the file.
They will send you one or multiple reset.img images with instructions how to perform the factory reset.
Please be aware, these will always allow a factory reset from recovery so it's best to recover on a case by case basis.