Power button menu
On Bridge Terminal devices a user can bring up a power menu with a long press of the power button. This menu is customisable.
The following will be shown without customisation: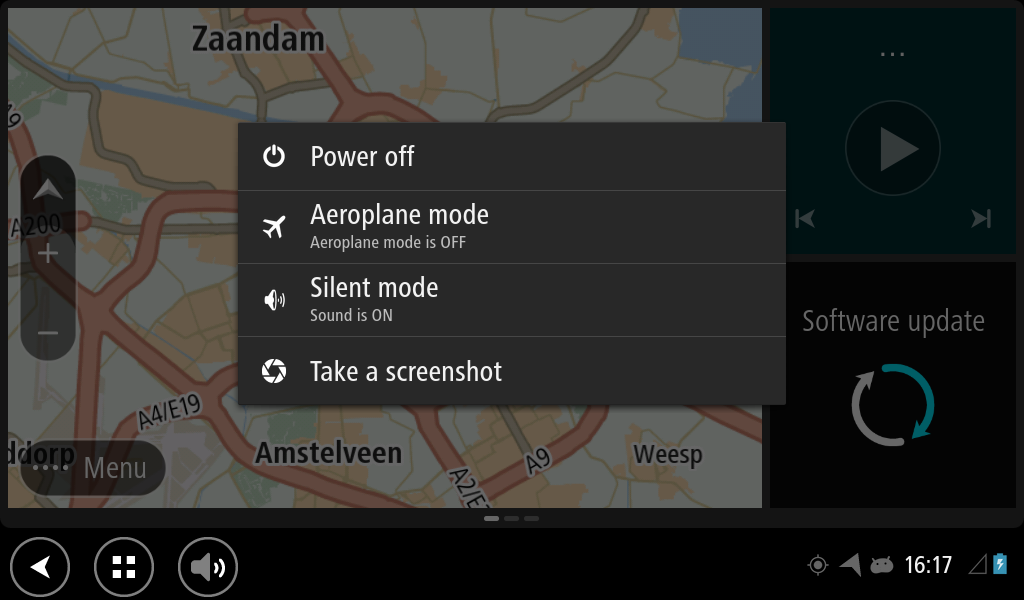 The options "Aeroplane mode", "Silent mode" and "Take a screenshot" can be disabled by installing packages found in the extra-packages zip file from our releases page. When the package is installed the corresponding item from the menu will not be shown. This is active after the next reboot.
An example of the menu with Aeoroplane mode and Silent mode removed: